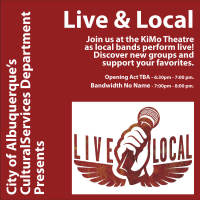 The City of Albuquerque Cultural Services Department Presents
Live and Local
6:30pm - 7pm Opening Act - Dee Brown / 7:10pm - 8pm. Headliner - Bandwidth No Name
KiMo Theatre, 423 Central Ave NW
Time: 6:30pm Day: Friday Doors: 6:00pm Ages: All Ages Price: $2.50 - $5
This Event Has Ended
 Opening ACT: Dee Brown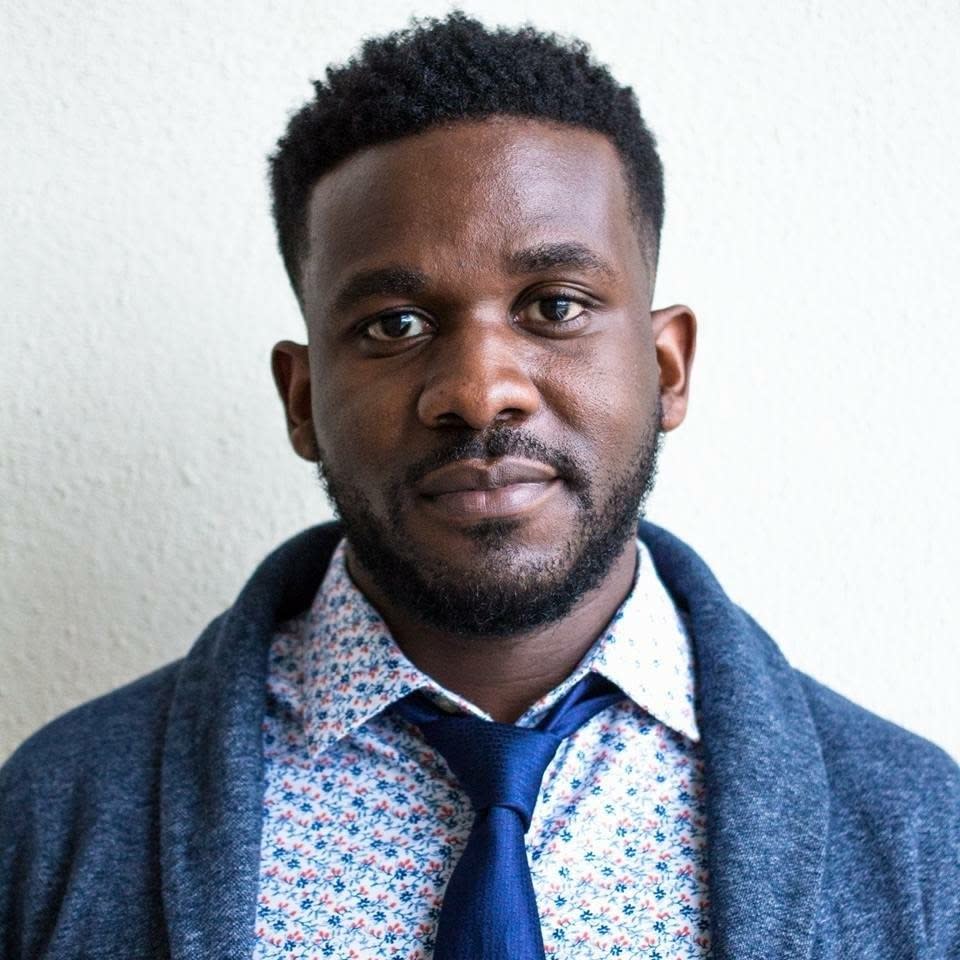 Headliner - Bandwidth No Name

Bandwidth No Name is a 7 person band emitting a vibrant fusion of funk, hip-hop soul. Socially conscious lyrics, beautiful harmonies mixed with expert musicianship make for a fun and life altering experience. An unmistakable, yet, undefinable musical frequency that is all pervasive. Vibrating and culminating in various frequencies this band is on-point and the original lyrical flow is unmatched. Music is the method used to spread a message to the global community. Inspired by the ideals of hip hop BNN aims to combine movement with art and deep thought. This high flying musical rap powerhouse makes the body move and groove and gets the mind in tune. 




Nick Furious
Vocals

Nick Furious, aka Nick FuriouStylz, is an award winning singer/songwriter/performer from Albuquerque, New Mexico. Furious considers himself both a humble teacher and hungry artist working and collaborating with many different people and cultures. 



Epic Beats
Vocals

Spreading truth and awareness through the universal language of music. 



Mary Stockton
Vocals

Mary Stockton vocal specialist. Mary began singing and dancing at a young age. Mary exemplifies a uniquely strong and powerful voice and she is also immensely coordinated. Mary sees herself as a nature loving hippie at heart; a well rounded and uplifting individual at the core. Mary currently resides in Albuquerque, NM with her four children. 



Sean Smock
Bass

Sean picked up a guitar for the first time in 3rd grade and hasn't been able to set one down since. After growing up in the Albuquerque local music scene and working with numerous bands, Sean joined Bandwidth No Name and switched to bass, bringing a funky new groove and approach to the group. 



Kookie Jones
Guitar and Keys

My life is all about God, family, and music. 



Jonathan Grimes
Sax and Keys

From Baltimore, MD, Jonathan began playing a drum kit at age 7 and in his 20's picked up the tenor sax and keys. Influenced by many genres, Jonathan has been performing in and around New Mexico for 20 years. His playing is largely influenced by percussive ideas while continously developing a unique sense of melodic and harmonic interplay. 



Charis Hurst
Drums

Charis kicks ass!
Join us at the KiMo Theatre for performances from some of Albuquerque's best local bands!
The City of Albuquerque is excited to present Live & Local, a new opportunity for musicians to perform and community members to enjoy great music.
Join us at the KiMo Theater as local bands perform live! Discover new groups and support you favorites.
Cash Bar:  Boese Brothers Brewery - http://www.boesebrothers.com/
Food truck By Michocarnaria
https://www.facebook.com/michoacanaria/